Partners:
Door2000.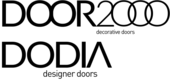 The beauty of the door
Door2000 is a company that stands out for being careful to interpret the latest fashion trends. Design, aesthetics and resistance are the unparalleled quality of the Door2000 doors.
Innovative and original doors that become protagonists in home furnishings. Hinged, sliding or folding, with classic or modern finishes, the range of Door2000 collections gives a wide range of solutions to satisfy any architectural or aesthetic needs. Door2000 has a production lines span across an area of 28,000 square metres and can produce up to 350,000 doors in a single year. Door2000 is part of the PMT Group.
Partners of Excellence
In collaboration with business partner teams, we offer market solutions targeted for every architectural need:
Bio-Architecture area
Life-Style area