Life Style Partner:
Pozzi-Ginori.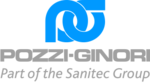 One of the most affirmed companies in the market of bathroom furnishings.
Pozzi-Ginori, an integral part of the history of ceramics and porcelain. Unique bathroom design solutions and elegant and luxurious bathroom ceramics, bath and shower collections, are designed by one of the most famous italian designer, Antonio Citterio.
Pieces of unquestionable beauty and design, meets a business philosophy directed to sustainability and the environment. Pozzi-Ginori's products originate from a green production cycle, thanks to the UNI EN ISO 14001. Water-saving and waste reusing in recycling plants have resulted in the recovery of 99% of the waste products.
Partners of Excellence
In collaboration with business partner teams, we offer market solutions targeted for every architectural need:
Bio-Architecture area
Life-Style area